There should be some basic workshop tools in almost every house will allow you to repair most faults quickly and safely. First, you need to prepare the place for their storage properly so that you could find the tool you want in time. Please note that workshop equipment is not only power tools, but also other equipment and handy accessories. How do you design your workshop to perform its function and not act as a deterrent in appearance?
BASIC WORKSHOP EQUIPMENT
Regardless of the location of the workshop, there should be necessary tools in it, allowing for minor modifications and repair of typical defects throughout the home. These include even small renovation works and the replacement of damaged equipment.
Carpentry tools
Woodworking is one of the most common DIY tasks. For this reason, DIY should be well equipped with the right carpentry tools. It is not difficult to indicate that the basic tools are locksmith hammers, whose applications are practically unlimited. They also belong to one of the cheapest DIY tools. Speaking of hammers, it would be a sin not to mention pliers, screwdrivers, vices and socket wrenches.
A DIY workshop will not do without a long and reliable measure. For demanding users, the Milwaukee Premium magnetic measuring tape with a length of 5 meters and extremely high durability will be ideal. A level will be needed for tasks that require precision. It is worth noting that modern electronic levels are available on the market that displays results in per cent or degrees.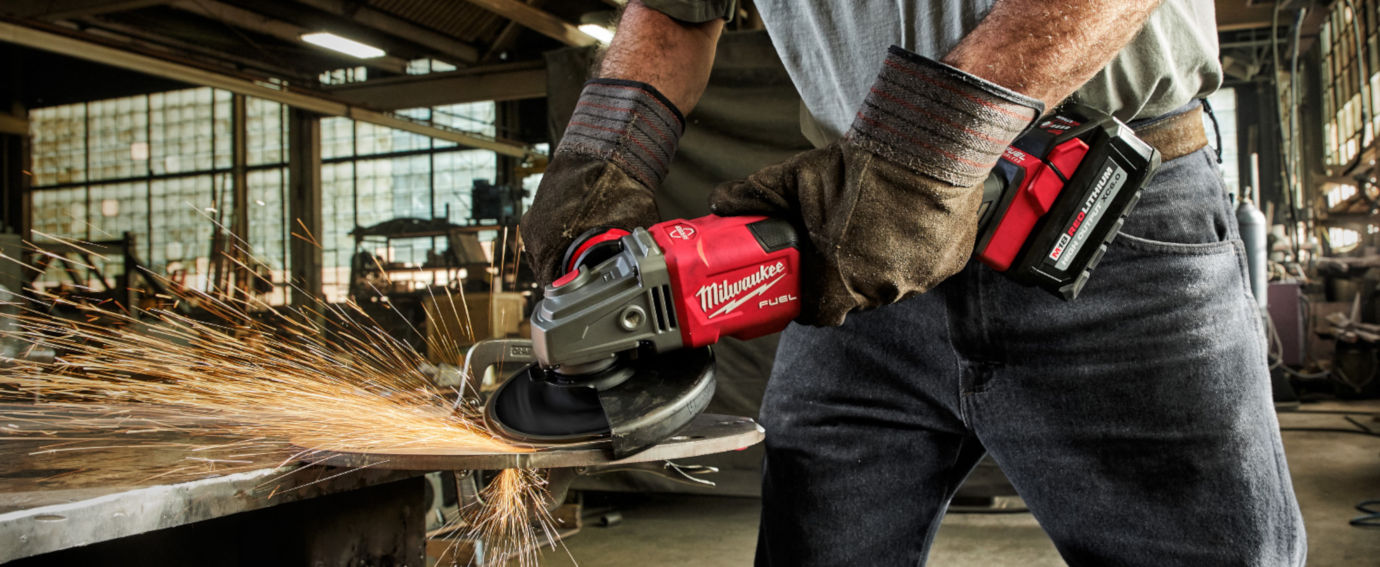 Power tools
This is undoubtedly the more expensive part of the workshop's home furnishings. The prices of individual devices may differ radically, depending on the manufacturer, purpose, additional equipment and parameters. Is it worth choosing medium and high-end power tools? If we care about reliability, durability and quality of craft, then definitely yes. Users' opinions may vary, however, equipment from reputable brands will usually last longer and will have better performance.
Both home and professional workshop should include drills driver. The battery-powered ones dominate the market, making them fully mobile. Milwaukee is a well-known manufacturer of high-quality power tools. Innovative power technology. Thanks to this, the wireless products of this brand are characterized by high power and long working time on one charge.
Among DIY power tools, you should not miss an angle grinder, which will be useful for levelling edges, removing rust or cutting off. Depending on your needs, you should also buy a wood saw. However, you don't have to worry about complicated construction and service - handy and efficient battery chainsaws are available on the market and in our store. For garden cleaning or car washing, a well-thought-out decision will be buying a high-pressure washer. These devices can also be found on our store shelves.
WORKSHOP LIGHTING
Workshop equipment is often an individual matter, but without proper lighting, it is challenging to use tools efficiently - not to mention safety issues. There is, therefore, no doubt that every workshop, regardless of its location, should be well lit. For this purpose, you can opt, e.g. workshop lamps, which can be mounted almost anywhere. Battery-powered copies do not require an additional connection to the electric network and are fully mobile. This solution will work, especially if the installation of permanent lighting is impossible, e.g. in a basement. Small and portable light sources such as headlamps and headlights will also be useful.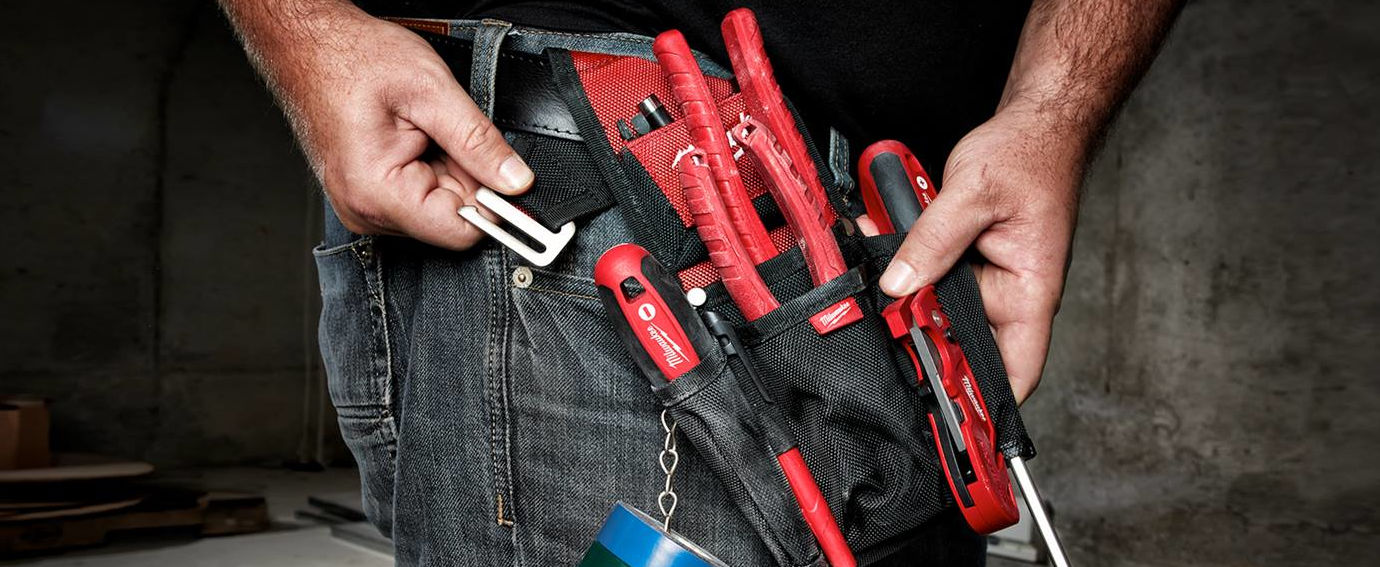 RECOMMENDED POWER TOOLS FROM MILWAUKEE
Milwaukee is a well-known brand among DIY enthusiasts and professional repair and construction teams. Milwaukee power tools are known for their durability, high power and compatibility with power systems.
M18 BDD-0 will certainly not disappoint during home renovations. The affordable price guarantees high quality, performance and resistance to harsh working conditions. This drill driver model has a maximum torque of 50 Nm and a rotation speed of 0-1800 rpm. The low weight of the device 1.3 kg (without battery) allows for long-term use without noticeable fatigue. The drill driver is compatible with all Milwaukee® M18™ batteries. What makes it different is the 17-stage torque control, which allows precise selection of power depending on the user's needs.
A proposal for more demanding DIY enthusiasts who value high power and top performance. M18 BPD-202C provides a maximum torque of 50 Nm and a stroke frequency of 0-28.800 bpm. The use of this equipment is comfortable, and the 3-position selector enables efficient change of operating mode: impact, drilling, screwing. High working flexibility can be achieved thanks to the 18-position torque adjustment. All Milwaukee® M18™ batteries are compatible with the Milwaukee M18 BPD-202C drill driver.
Milwaukee M18 CBLID-402C is perfect for both amateur and professional DIY. The impact frequency in this model is 0-4200 bpm, and the maximum torque and tightening torque is 180 Nm. The M18 CBLID-402C impact wrench supports all batteries in the Milwaukee® M18™ system.
Milwaukee HD18 HX-402C is a robust equipment designed for demanding tasks. It has an impact power of 2.4 J and a maximum frequency of 4200 bpm. Four operating modes allow you to choose hammer drilling, hammer drilling, forging and Variolock. Also, the gear housing is made of metal, and the optimal seating of the gears extends the service life of the device. The Milwaukee HD18 HX-402C rotary hammer works with all Milwaukee® M18™ batteries.