Diamonds are associated primarily with rings, necklaces or other valuable jewellery. In addition to aesthetic values, they are one of the most durable and hardest materials existing naturally in nature. It is this property that has caused diamonds to be widely used in various fields, including the construction industry. We want to bring this topic a bit closer. In this article, we will describe diamond tools, what they are used for and how they can help us during work. We will also analyse the range of diamond discs and segments available in our store.
Application of diamond tools
We have recently written about core drilling in our blog. This is one of the best examples of the use of diamond technology in construction. Let us remind you that thanks to the use of corona drills we can drill holes in hard materials such as reinforced concrete much faster and at a lower cost. In this way, we can forget about traditional drilling with regular drills with burdensome impact function. In addition to the diamond as mentioned above exercises, we can also supply other diamond tools including saw blades and cutters, diamond wire for cutting concrete, segments for surface treatment (e.g. floor grinding) etc. Unique diamond properties make all types of cut, drilling or grinding hard building materials is more comfortable and saves a lot of time and money. However, it should be remembered that diamond tools differ from each other by many parameters such as shape, size, hardness or the number of diamond crystals incorporated. We will choose another disc for cutting concrete, and another for asphalt cutting. The most important is the proper selection of diamond tools for the work, it will allow us to increase the efficiency of tasks performed, and to minimise the costs associated with it. It is also important to use machines that work with diamond tools.

iSprzęt.pl offers diamond tools from renowned brands such as Husqvarna, Tyrolit, Dr. Schulze or Scanmaskin.
Husqvarna
The company, which supplies more than nine million diamond tools a year and is recognised throughout the world for its goal, is constantly developing, thanks to which it provides better products ever. We recommend Husqvarna diamond tools, which are divided into three categories: gold, silver and bronze. The gold series is in turn discs with the Elite-Cut designation, Elite-Drill drills and Elite-Grind segments. These tools for the most demanding industry specialists are adapted to intensive, continuous work at maximum speeds. Thanks to the use of the highest quality materials, the Elite accessories are incredibly resistant to wear. Silver series, i.e. Vari-Cut discs, Vari-Drill drills, Vari-Grind segments are intended for the majority of contractors for general applications, very resistant to wear and adapted to work with stronger machines. The brown series for Tacti-Cut blades, Tacti-Drill drills and Tacti-Grind segments are tools with an excellent price/performance ratio and are suitable for moderate work. However, it should be remembered that the use of such devices should be aware of and following the manufacturer's instructions. On our website, you will find various products and a handy "application table" that will allow you to choose a product that is dedicated to specific tasks.
Tyrolit
In 2017, the company from Wattens (Tyrol) sold goods worth EUR 670 million. Such an impressive result was then developed by over four thousand employees deployed in various locations. Over a hundred years of history allowed the Tyrolit group to earn recognition among customers, also in Poland. The company shares its products, like Husqvarna, into three Premium, Standard and Basic groups. The offer includes, among other things, diamond cutting and grinding discs. Tyrolit boast of TGD technology, thanks to which every diamond is optimally exposed and processed, which ensures longer life. Besides, the efficiency is increased, according to the manufacturer's values by as much as 40%. The user will also feel smooth operation and constant dust evacuation. This translates into cutting speed.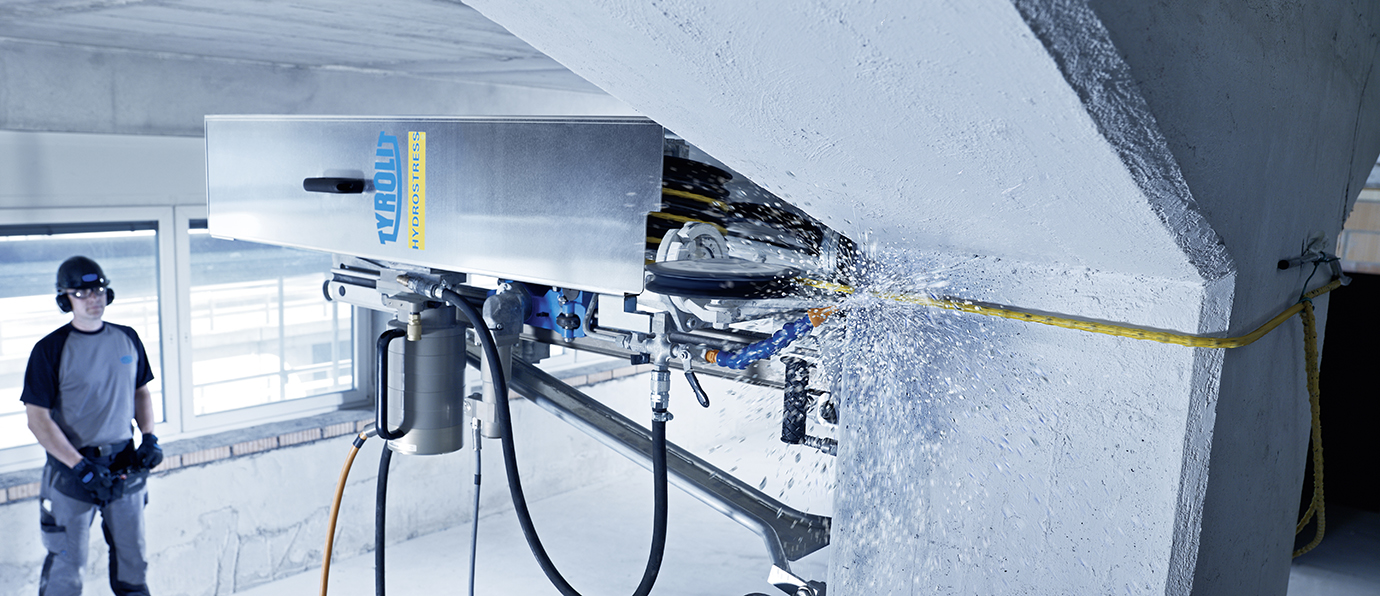 Dr. Schulze
A company that specialises in the production of, among others diamond discs, grinding discs, diamond ropes, and diamond drills with diamond segments. At iSprzęt.pl you will find a full range of products. Dr. Schulze classifies the quality of its diamond accessories using the classic scale from 1 to 5. Choosing the right disc will also help us with the "application table" available in our store. We recommend you to familiarise yourself with the offer of grinding segments from Dr. Schulze.
Scanmaskin
Scanmaskin is a company specialising in grinding. The variety of diamond segments and their use are reserved primarily for professional use. We distinguish many segments of this manufacturer, among others, for abrasion of concrete, thick layers of hard surfaces, for grinding or for polishing. Choosing the right part depends primarily on the type of work and the effect that we want to achieve. We encourage you to familiarise with the offer of this manufacturer in the iSprzet.pl store
Concrete test kit
As a curiosity, it is worth noting that neither soft segments for soft concrete nor hard segments for hard concrete are a right combination. The Mohs concrete hardness test kit helps you choose the right product for the right material and device, which will translate into the optimal use of diamond segments.

If we wanted to describe all available diamond grinding segments, or diamond cutting discs, we would have to write quite a large book. We wanted to show you that the use of diamond technology on the construction site is becoming more and more common and even necessary. Remember always to follow the instructions provided by the manufacturers. We are convinced that investing in the products we offer will contribute to the improvement and efficiency of your work. Our specialists are available. We invite you to contact us and make purchases in iSprzet.pl