Chicago Pneumatic is a recognisable brand all over the world, offering the highest quality equipment and machines at affordable prices. The company can boast a very long presence on the market and extensive experience. The acquired knowledge is used when designing newer and newer solutions. In this article, we will look more closely at the history of the brand and the offer, which is primarily addressed to experts.
Chicago pneumatic
Chicago Pneumatic, also known as CP, was founded over 100 years ago and initially offered its products exclusively in the USA. Today, the brand operates all over the world and for several years has been part of the Atlas Copco Group, which significantly facilitates the acquisition of new customers in various markets.
CP offer is, of course, pneumatic tools, including hammers. The manufacturer offers more than a dozen different models in the range of 5.5 to 43 kg. These devices are elementary to use and are distinguished by high quality and excellent ergonomics. The company also offers pneumatic drills (mainly used in mines), submersible pumps driven by compressed air, as well as blow moulding machines and beaters.

An essential position in the company's offer is transportable compressors of the Red Rock series. We can safely say that these are the most durable machines of this type on the market. They stand out for their high mobility, power and durability. Compressors use Kubota engines and work with a capacity of 2 to 5 m³/min. The John Deere units are used on giant machines with a capacity of up to 11 m³/min.
Manual plumbing
The manual plumbing from the Chicago Pneumatic brand is particularly popular. The manufacturer in its offer has a comprehensive selection of tools that are used, among others in construction, road and mining industries. The common denominator of all products is mobility, durability and low operating costs.

The offer of manual hydraulics includes:
Hydraulic stations - the manufacturer has machines with different flows: 20, 30 and 40 l/min. An attractive solution is the POD system, which automatically switches the engine to idle when there is a break in the tool. As soon as the equipment is used again, the station immediately increases the engine speed. This has a significant effect on reducing fuel consumption and reducing noise.
Hydraulic hammers - Chicago Pneumatic offers a vast selection of hammers weighing from 12 kg to 36 kg. A characteristic feature of the devices is a compact structure that greatly simplifies the work.
Hydraulic submersible pumps - are designed for continuous operation, e.g. when removing water from excavations or basements. The pumps impress with their efficiency and durability. The two-inch model pumps out water with impurities up to 10 mm in diameter and the three-inch model up to 60 mm. The pumps are cooled and lubricated with hydraulic oil so that they can run dry.
Hydraulic core drills - perfect for limited space, including when laying pipelines and ventilation ducts. Can be used for drilling in concrete, asphalt and any other substrate.
Manual hydraulic cutters- they are equipped with a rotating blade guard that significantly improves the operator's safety. All SAW cutters also offer a water spraying system for the cutting tool. Models with disk diameters up to 450mm are available.
Hydraulic plungers - they are used for driving poles or road signs, and they facilitate and accelerate work, regardless of the type of ground.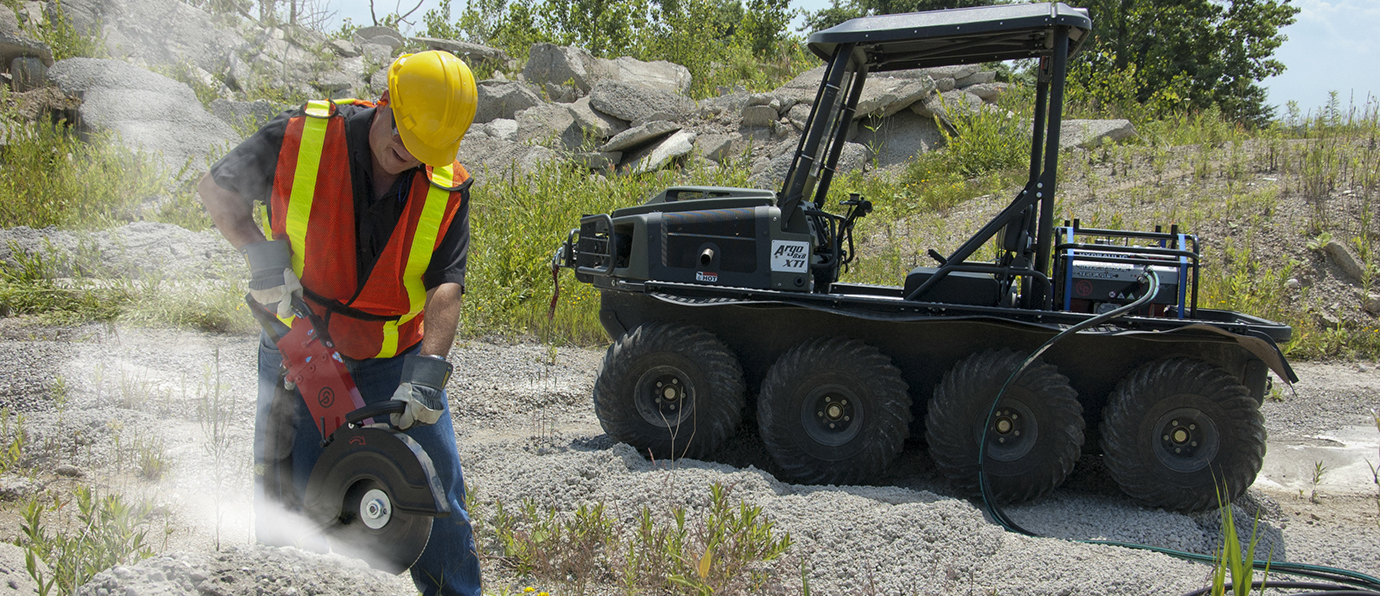 Power generators
Power generators for various applications are part of the Chicago Pneumatic range. In the CPPG series, we find two separate categories, each of which consists of four product groups.
The new series includes the Professional, Advance and Advance+ models that can run all day without any drop in performance. The Standard model, on the other hand, is a proposal for light semi-professional applications.

The Professional series includes both gasoline and diesel models. The units are equipped with a residual current circuit breaker and automatic voltage regulation, which protects the device against overload and current fluctuations.

Advance models are equipped for professionals, used during tough work. The manufacturer used here, among others isothermal protection, automatic thermal switch, intuitive control panel, electronic start-up and many other protections that will facilitate the work and prevent unnecessary problems during the use of the equipment. Generators from the Advance+ series have been additionally built into a soundproof housing so that they can be used in places protected from noise and work in high dust.

The manufacturer also offers stationary units with very high power, which is characterised by smooth operation, anti-leakage frame and excellent quality. Aggregates meet EC standards for the European market.

Chicago Pneumatic can boast of a vast range of devices for professionals that will work in all conditions and can be used in various industries. If you are interested, check what we have prepared for you.