Dear readers, autumn is not only a time of intense outdoor construction work, but also an ideal moment to focus on finishing and maintenance activities inside buildings. For this reason, we will introduce you to the offer of devices for wooden processing floors. On our website, you will find the appropriate products from Bona. The manufacturer has been operating on the market since 1919 and has extensive experience, which translates into high efficiency and resistance of products to harsh working conditions. We will describe models for both grinding and polishing, and we will present a system for dust-free work.
Mechanical treatment of wooden floors consists of two main activities: grinding and polishing. Sanding is the most popular method of levelling and smoothing wooden surfaces. Thanks to the use of specific devices, three stages of work are sufficient. The first stage is made on medium or coarse paper using standard floor grinders. Due to the high pressure of the machine on the ground, it is possible to evenly align the wooden surface or remove the varnish from the old floor, e.g. from the parquet. The second stage is performed with devices that can reach nooks and crannies such as corners or edges - for this purpose. It is best to use edge grinders. The third stage is a finishing touch to smooth the wooden surface and prepare it for painting. For this task, you need fine-grained paper and skilful setting of machine parameters.
Golden grinding rules
Before sanding, clean and clean the surface.
The equipment used for grinding should be regularly serviced and cleaned.
Use high-quality grinding materials and ensure regular replacement.
The fluidity of the operator's movements is of great importance. Therefore it is worth getting acquainted with the operating instructions and professional advice.
The paper should be appropriately selected for the surface.
The machine, its pressure and the speed of rotation must be set accordingly.
Polishing is an activity aimed at giving the surface to be treated the expected smoothness and gloss. Wood polishing is carried out using abrasive materials such as sandpaper or grinding disc. They are indispensable elements of machines, which we commonly refer to polishers and disc grinders for wooden floors. As a curiosity, it can be added that polishing other materials such as stone or glass etc. can take place in several different ways, including using chemicals, pressurised water, or gas burners.

Bona is a company that produces machines and preparations for processing and maintenance of wooden floors. The offer includes an assortment for home use, but also a professional method. The Swedish brand also offers specialised UV varnishes for manufacturers of wood floors.
polishers
BONA MINI BUFFER polisher and grinder - it is the smallest multifunctional device for polishing floors in our offer. The oscillating motion of the target ensures high efficiency. This polisher will perfectly cope with household conditions when cleaning varnished and oiled wooden floors, but also when cleaning hard floors such as stone, linoleum or laminated panels. The device has an ergonomic handle, and an additional advantage is a small weight - 13 kg. The power that we have at our disposal is 290 W.
BONA FLEXISAND 1.9 is a multifunctional polisher for professional use on a larger scale. The high power of the device (1.9 kW) combined with a solid construction ensures stable operation even at high loads. Thanks to the possibility of exchanging sanding and polishing discs, it can be used during grinding for raw wood, polishing or oiling. However, the most significant advantage of this device is the possibility of connecting a BONA DCS 70 vacuum cleaner, about which we will write a few words later in this article.
Grinders
Drum grinders is another group of products offered by the BONA brand. A good example is a SCORPION. This light machine can be used for various types of wooden floors by professionals and amateurs. Safety is ensured by a unique system that switches the grinder off as soon as the pressure on the handle is released. Bona Scorpion is the perfect combination of functionality, reliability, security and ease of use. Despite the relatively low weight (45 kg), the grinder has a power of 1.5 kW and accelerates the grinding system to a rotational speed of 3000 / min. An interesting option is the BONA SCORPION DC model, which has a built-in Dust Care System vacuum cleaner. This system is independent and can work with other machines.

Edge grinders are necessary for working in hard-to-reach places. iSprzęt.pl recommends the BONA COMBI EDGE S angle grinder. It is light - it weighs only 7.5 kg, thanks to which it can be operated with ease, taking care of precision. The length of the grinding arm in this version is 125 mm. An attractive solution is a LED lamp mounted on the front, which improves visibility. Despite the small size, the power of this device is over 1.1 kW, and the disc speed is up to 3200 / min. This is another machine from this brand equipped with a system for dust-free operation - connect the DCS 70 vacuum cleaner. The offer also includes a larger model BONA COMBI EDGE L with a grinding arm length of 330 mm.

Belt sanders are otherwise popular "cyclists". BONA BELT HD is an excellent example of such a powerful machine (2.2 kW), suitable for grinding all types of wooden floors and parquet on large surfaces. The unique system of two drum speeds and the adjustment of the pressure to the floor in a full range guarantee optimal grinding quality. The drum width is 200 mm, and its rotational speed is 1850 or 2050 / min. In the case of grinding machines, a large mass has its advantages, which is 80 kg. is the ideal weight for this type of device. Additional benefits are easy to exchange of abrasive - this is possible without the use of tools and the possibility of dust-free grinding together with a suitable vacuum cleaner.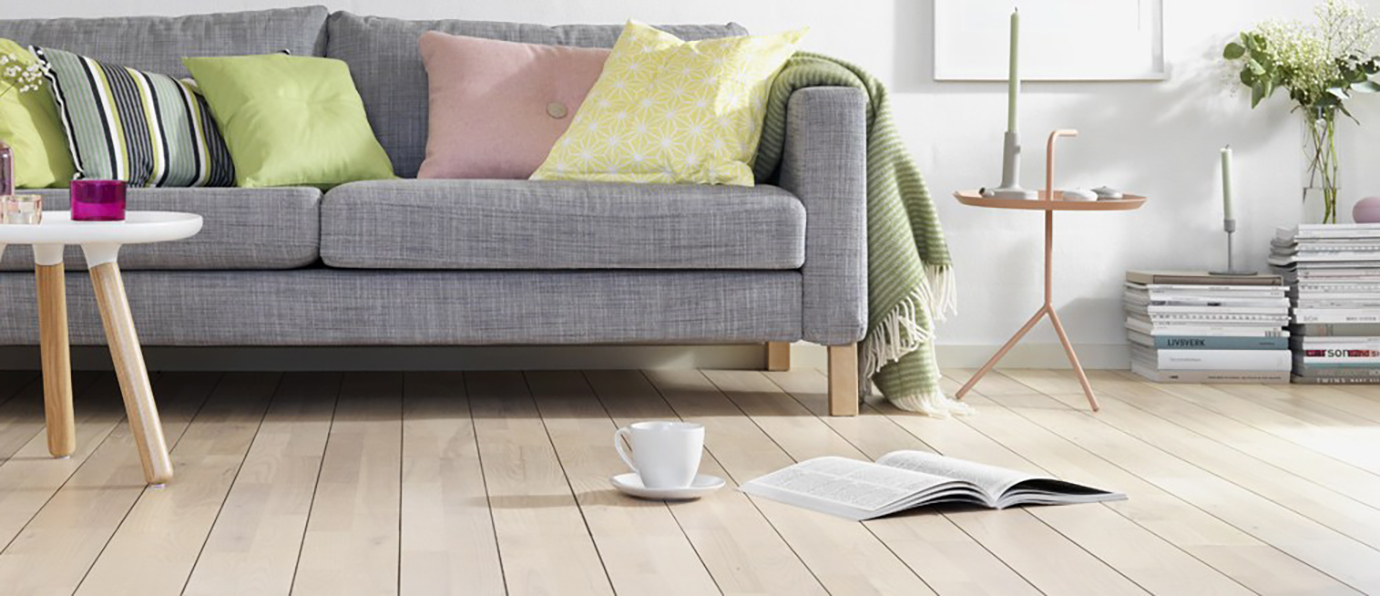 Dust-free grinding
Dust-free grinding is slowly becoming a standard, not only because of strict health and safety regulations but also because the work becomes easier and faster because the nuisance dust is removed regularly. We have already written about the vacuum cleaners in a separate article, but here we would like to extend this topic to the BONA DCS 70 vacuum cleaner dedicated to BONA grinding machines. After connecting the DCS 70 to grinding machines, there is no need to secure adjoining rooms or cover up images or shelves. This is possible thanks to the use of a two-stage cyclone air separation. This means that the vacuum cleaner has two types of conical filters. The first is a thick filter, which collects medium and large particles of impurities. However, the second HEPA H13 series filter retains up to 99.97% of very fine contaminants, including dust, bacteria and fungi, and even viruses. High engine power (1.4 kW) translates into air flow of 235 m³ / h. At the end of the dust goes to a large 70-litre tank. On the plus side, you can also include ergonomic construction and ease of transport.

Grinding or polishing are activities that are not the simplest ones. They require the use of professional equipment, which you could read about in the article. The machines that you find in the iSprzęt.pl offer greatly simplify and speed up work, but on the other hand, they are specialised machines that should be operated by experienced people with the right knowledge. Our company meets clients who need professional advice. Therefore we encourage you to contact us. We will advise you and help you choose the right product, and we will provide you with the necessary information materials to expand your knowledge.